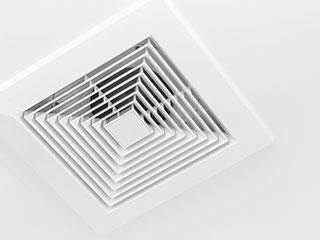 Having ventilation systems and dryers in your home add significantly to the comfort and ease of your daily life. And although these great appliances may be different in their functionality, they each require similar and equal amounts of attention with regards to their upkeep. When left unchecked, the buildup of contaminants filtered from the air, or lint gathered from continual operation can pose quite a few dangers not only to the systems themselves, but also to the health and safety of you and your family. So if you were wondering how opting for an air duct repair and cleaning service can see to the continual health of your family, then this information is for you.
A few good reasons to hire air duct cleaning professionals
Besides practicality with regards to pushing back the need for HVAC unit repair, having your systems cleaned will ensure that they continue to perform to expectations, especially those that work through harsh, dusty or damp conditions. However there is a more pressing reason to ensure that your systems are adequately sanitized, the health of you and your family.
Dryer air vent system cleaning is useful for ridding your system of the build-up of lint which can gather fairly quickly in heavily used systems. This lint, once gathered into a sizable ball, becomes a notably flammable material. Since dryer ducts operate using intense levels of heat, the presence of such collections of lint can contribute to the risk of a fire hazard in your home. So to avoid any mishaps as a result, it is best to keep your system free of lint.
Professional air duct cleaning also ensures that your home's air quality is kept to an acceptable standard, particularly if you have problems with mold and fungal growths, or live in a particularly dusty climate. These unwanted contaminants can collect in your system when it is left uncleaned, allowing for the risk of pathogens and allergens to permeate the air in every one of your rooms. This can often result in further spreads of infectious growths, as well as health disorders, particularly for those who are already sensitive to such issues.
So why not find out whether or not your system is due a good bout of air duct cleaning by having a professional technician test the indoor air quality of your home. By doing this, you will be able to tell if the time has come or not, to have your system cleaned to ensure the safety and health of your family.