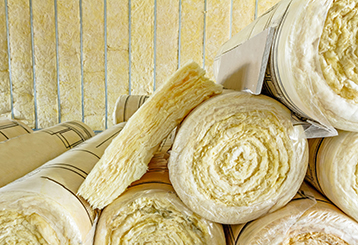 While you can do some cleaning and maintenance on your attic yourself, the more complex tasks and deep attic cleaning are best left to professionals. Our experts will ensure that your attic is kept in good condition, and that any issues, such as rodents, are dealt with properly.
Keeping Your Attic Clean
We have the tools and knowledge to get to even the hardest to reach parts of your attic. No detail is overlooked - we'll make sure your attic is completely clean. Having the space professionally cleaned regularly both alerts you to potential issues sooner and makes sure that no health risks are present in the attic and potentially spreading to the rest of the house.
Air Sealing For Your Attic
If air seeps in through vulnerable parts of the attic, keeping the right temperature inside the house can drive up the energy bills. We can seal your attic to ensure that no unwanted air gets in. A sealed attic leads to a more comfortable house, and also helps to keep other nuisances out, such as rodents.
Insulation Installation Done Right
When installed correctly, insulation makes a big difference to the indoor climate in the attic and the rest of the house. If installed incorrectly, however, it can lead to further problems, such as moisture building up inside the walls. Our professionals are experts in installing insulation effectively.
Crawl Space Cleaning
As part of our attic cleaning services, we can also attend to the crawl spaces in the house. Keeping these spaces clean is important, as they may otherwise be a source of problems such as rodents and mold.
We handle all your attic cleaning and maintenance for you. Our experts provide services to our local customers, making sure that you won't have to worry about your attic. Let us know what services you need, or get in touch for advise on the best course of action.