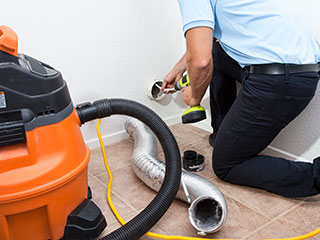 There are plenty of reasons why clogged ventilation ducts are a big problem. Inefficient air circulation, increased energy costs, more mold, and more dust in the air. These all can become the root cause of such problems. Mold and debris that build up in your Berkeley home air ducts can cause a whole host of problems. From contaminated air to increased climate control costs, nobody wants to deal with the issues that clogged vents can create. However, there are plenty of causes that property owners will struggle to deal with, and which must be dealt with by professionals.
Blockages In Ventilation System
Over time, small bits of dirt and debris can become lodged in your property's circulation system. Even the smallest obstruction can be enough to start accumulating more debris, quickly growing larger until it disrupts the flow of air through the vent. Common sources of ventilation blockages are old pieces of insulation, construction material, or even debris left by vermin. Blocked air ducts that can't allow airflow the way they're meant to make your energy bill increase. HVAC systems rely on the air ducts to warm and cool your property, and restricted airflow will make you spend more money on energy.
Problems With Blocked Air Duct Vents
If air cannot travel freely through your property's ventilation system, it can lead to a lower quality of air overall. Fresh air cannot circulate, and nor can hot or cool air from your climate control system. This can force your HVAC system to work much harder than it would otherwise have to since the air it pushes through the vents is having less effect on the temperature of each room. Ventilation helps ensure your indoor air quality stays fresh and doesn't become stuffy. Dirty air ducts in a Berkeley residence or even in commercial properties will create an uncomfortable climate. Blocked air ducts can't refresh air like they're meant to, and make your HVAC unit take longer to do climate control tasks.
Clearing Obstructed Vents
Although you may be able to identify some blockages in your ventilation system, such as clogged filters, it's often much harder to find obstructions hidden deeper within the vents. Rather than waiting for the signs of blocked ducts to appear, it's wise to schedule regular cleaning appointments. The team at Air Duct Cleaning Berkeley helps customers by vacuuming the ductworks of different properties and clearing out all debris, dirt, and other trapped accumulations. You want optimal airflow inside the ducts, and with semi-regular cleaning, you can achieve that. The dirtier air ducts get, the longer cleaning will take and cost.
Clean Air Ducts For Berkeley Home or Business
You can ensure fresh indoor air quality and optimal energy usage with clean air ducts. Your HVAC system controls how air travels and circulates throughout your property, so it's a good idea to carry out regular cleaning every so often. Air filters need replacement after a while, air duct leaks can form and will need patching up. Our team of Berkeley HVAC cleaning technicians can help you bring your indoor air quality to the best level possible. Need the air ducts cleaned or other HVAC services? Call us to schedule an appointment with our local pros.